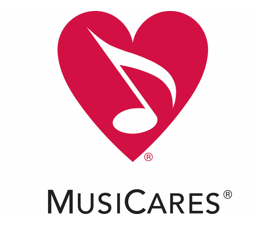 Tailgate for Cause had the pleasure to tailgate for MusiCares on Sunday, Oct. 16, 2016.
Established more than 20 years ago by The Recording Academy, MusiCares provides a safety net of critical assistance for music people in times of need. MusiCares' services and resources cover a wide range of financial, medical and personal emergencies, and each case is treated with integrity and confidentiality.
Thank you to Giovanni Ristorante for your support and contributions to MusiCares.
Tailgate for Cause and Giovanni Ristorante presenting
Debbie Carroll of MusiCares with the donation check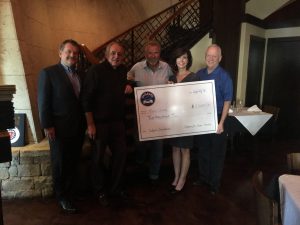 Pictured from left to right: Chris Schmid, Giovanni Francescotti,
Michael Gangwisch, Debbie Carroll, Michael Barnett
For more information on MusiCares, visit them online at https://www.grammy.org/musicares.